The Story of Happy Valley
by Radha Rajagopal Sloss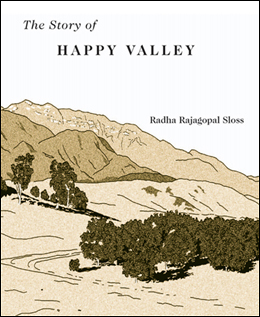 NEW!
The complete book, The Story of Happy Valley,
is now available on-line.
Click here to read the book, or download
a complete copy for free in PDF format.

Price for softcover book: $20.00
(plus tax and shipping)
To place your order by phone, please call (805) 646-3381.
You may also let us know you are interested in purchasing the book by e-mailing us at hvf@west.net.